written by The Shoplifters at Monday, April 27, 2009
Our sneak preview images for Neue Fashion 29 tomorrow :)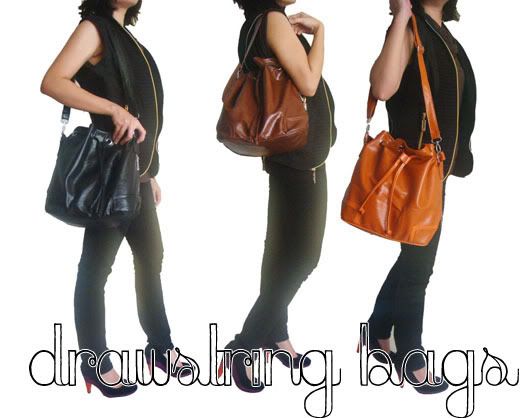 Similar to the ones MNG is having in their store, this one is smaller and much more versatile, and of course cheaper ;)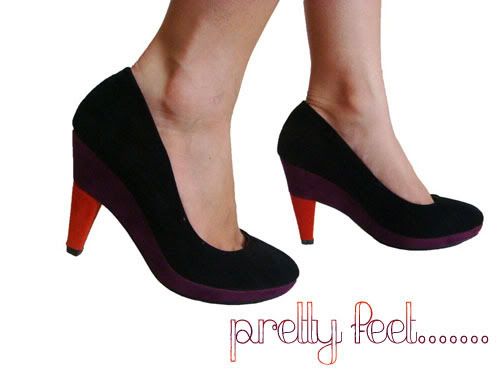 3-inch suede layer cake pumps, with 1 inch raised platform. Dark purple and orange layers! Ooh la love, chuck those old black heels away. This pair is ready to take over the WORLD!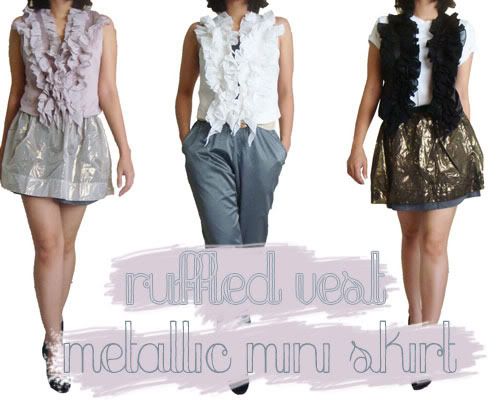 Mmmnyummy metallic mini skirt and lush satin ruffled vest!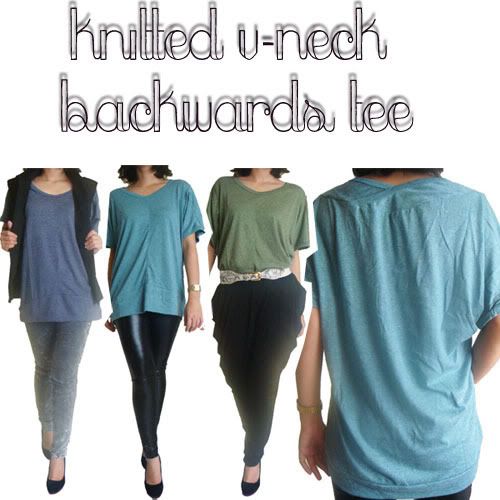 Uber dreamy comfortable knitted tee, with backwards neckline? Interesting catch aye ;)
We've also updated with men's collections at
Monday Monsieur 11
this morning. Check it out! Till tomorrow girls!
Love,
The Shoplifters
[get this widget]