written by The Shoplifters at Tuesday, July 14, 2009
Back with a blast! Well did you guys miss us? :P Apparently we were enjoying the holidays too much that we decided to prolong it back at home haha, sorry for the missing in action act. Surely you understand huh. Anyways on to the cool stuffs we have for today!


Studded Jacket


Superb quality cotton jacket for those cold days :) Available in two sizes.
Size S : Shoulder 14", Pit 16.5", Sleeve 23", Length 23"
Size M : Shoulder 15", Pit 17.5", Sleeve 24", Length 23"
Not restockable!


Grey S: SOLD; Black S: SOLD




Grey M x 2: SOLD ; Black M x 2: SOLD OUT




RM50



Studded Shred Shirt


Made of soft comfy cotton with shredded back and front and random bronze studs on neckline. Free Size. Fits UK4 to UK10. Measurement: Shoulder length 17.5", Pit to pit 19", Length 27"
NOT RESTOCKABLE!


PinkOrange x 2: SOLD




Light Purple x 2: AVAILABLE




Cream x 2: SOLD OUT




Black x 2: SOLD OUT




Green x 2: SOLD OUT




White x 2: SOLD OUT




Brownish Grey x 2: SOLD OUT




RM40



3 Tone Dress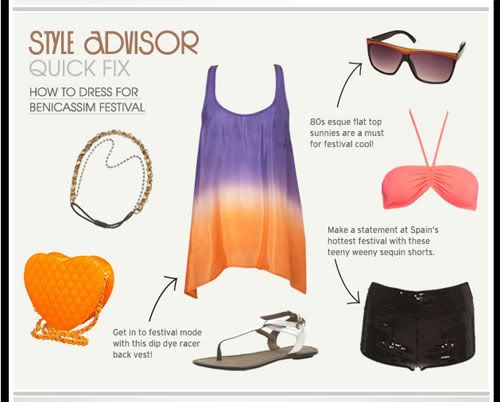 Similar to TOPSHOP's dip dye racer back vest!



Super soft comfortable cotton. Free Size. Fits UK4 to UK10.
Measurement: Shoulder length 14", Pit to pit 16.5", Hip 20", Length 30"
NOT RESTOCKABLE


Pink/Grey: SOLD


Purple/Orange: SOLD
Grey/Green: SOLD


RM39



Neon Acidwashed Dress


Made of soft comfortable cotton tee.Free size. Fits UK4 to UK10. Skinny belt included.
Measurement: Pit to pit 20", Hip 19", Length 30"
NOT RESTOCKABLE!


Orange: SOLD


Blue: SOLD
Hot Pink: SOLD
RM42

Daring Pants

I am loving the daring pants! Cropped, harem, jumpsuits and now the drop-crotch pant! Everyone from Proenza Schouler to Chloe to Balmain showed this trend on the runway. The trend has now hit the High Street with great options. It's best to choose a slightly cropped pair as they will be more flattering and team with a tight fitting top or crop top if you're feeling brave. This exaggerates the volume and balances the shape slightly. So now, shove those skinny jeans to the back of the closet and get a load of the extra odd shape trousers making a play for your attention!

-- My LookBook ;)


Made of superb high quality cotton. Comes in 3 sizes ;)
Size S : Waist (lay flat) 13", Crotch 13", Hip 19.5", Length 38"
Size M : Waist (lay flat) 14", Crotch 14", Hip 20", Length 38.5"
Size L : Waist (lay flat) 15", Crotch 15", Hip 20.5", Length 39"


Grey S: SOLD OUT

x 4
Black S: SOLD OUT x 2
Grey M: SOLD OUT x 5
Black M: SOLD OUT x 3
Grey L: SOLD OUT x 2
Black L: SOLD OUT

x 2


RM59


Shorty Drape Harem Pants


Remember our ever oh so hot selling item, the long version of Drape Harem Pants? We just found a shorter version, similarly cool drape effect material. Perfect for a sunny day out! Free Size. Fits UK6 to UK12. Measurement: Waist (lay flat) 14", Crotch 9", Hip 24", Length 26.5". Not restockable!


Black x 1: SOLD OUT


Grey x 3: SOLD OUT
RM42


Well that's all for this week folks! Mail us quick for your orders: theshoplifters@gmail.com ;)
Lovelovelove,
The Shoplifters
[get this widget]